HEINEKEN arguably has the largest presence of any brewer in the world. 300 + brands, present in 190 countries, and with more than of 82'000 employees, this brewing giant places quality and sustainability at the heart of its products. HEINEKEN's procurement organisation has the proverbial seat at the table. Here, Ruth Bromley HEINEKEN's Global Director of Procurement Enablement, offers an insight into the small tweaks that can make a big impact to the quality and sustainability ambitions of the organisation.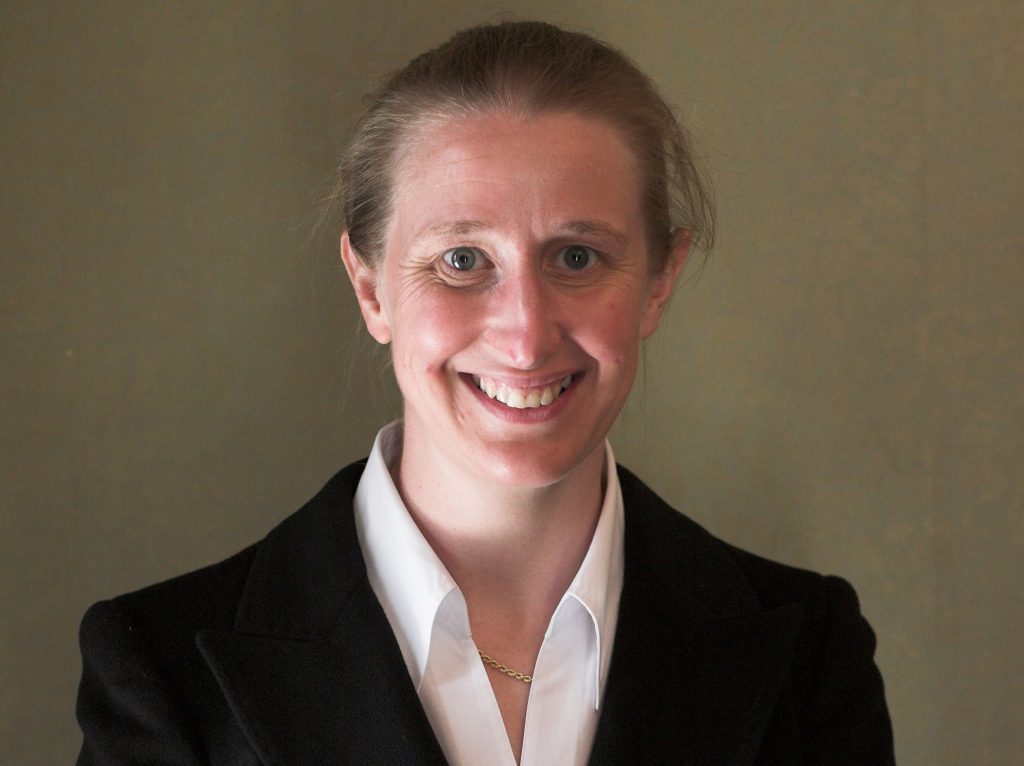 Hi Ruth, you have had a colourful and interesting career path. A Bachelor of Electrical Engineering, marketeer, Master Brewer, supply chain exec, and now a director operating in a global procurement organisation for the world's 2nd largest brewer. Talks us through your journey to procurement.
Do you feel that having experienced different sides of the coin has provided a good grounding for your current enablement role?
I think each of the roles I have done has helped to shape a different part of the leader I am today. My logic and curiosity came from my engineering background and my early love of science was rekindled once I moved into the brewing industry. The planning and logic needed in these roles now helps me to be able to step back from a situation and look at the different ways to get to the same end point. It is also this background which helped grow my interest in finding different ways to allow technology to take the strain off our everyday tasks – and as the digital environment has accelerated around us, this has often provided new challenges within my business activities.
I have also always enjoyed working with people – and that is something which has become more critical as I have taken on increasingly more senior roles and also as businesses have become more and more cross-functional in their operation. From working in production, the criticality of being able to take a team with me on a journey was key to achieving different results – be it production output or housekeeping tasks. I have always worked to a principle of treating people as I would like to be treated – regardless of their role or position – and I believe this critically shaped my leadership style. The operational side of my role relies heavily on this skill – as it is also the area of my role which touches on the global footprint of the company. The necessity to respect the different customs and traditions around the globe as we go about our daily tasks is key to our success.
Read this content in the dedicated HEINEKEN Procurement brochure below
Director of Procurement Enablement (global). The enablement function role is still relatively new to the overall structure. What does the role cover and how does it fit into the overall global procurement structure? On inception what was the initial remit?
Originally my current role started out as a much more traditional Procurement Development type of role. However, as we took an increasingly global approach to procurement within the business, then my role evolved to pick up a lot of the more specialist tasks – allowing the strategic category teams more time to focus on what they do best.
Today my role works across our full business – global and local teams – and covers three main areas:-
Governance – ensuring we have the right processes and procedures in place to ensure both that we have good compliance measures in place across the function, as well as the right measurement of key metrics for both our operating fundamentals, our deliverables, and our sustainability carbon footprint.
Digital & Technology – this is about having the right tools in place to support our teams, so that we use technology to take make us more effective.
Operations – ensuring we can bring a maximum level of efficiency to what we do – and how we do it.
Moving the procurement function away from being process driven to becoming an agile business led function was an initial goal. To do this within a procurement function of 700+ people, €13bn spend, operating across 70 countries, with significant differences in capability, capacity and culture was never going to be simple.
How did you approach this initial challenge, what obstacles have you encountered on the journey and in those early days of the function what would you point to as the biggest achievement?
As we started out on our globalisation journey, a key challenge was getting the business to work with a common language – and this covered a wide range of aspects. For example, using a standardised supplier naming convention, introducing the same ways of working, etc. First of all, we needed to get a global view of spend, then we had to find ways to ensure that our global legal contracts were actually in use in all countries, both to protect security of supply and maximise the potential savings. As we grew in maturity, the challenges changed shape but key to all, was the methodology of standardisation, for example utilising e-Sourcing tools and setting up an off-shore back office which could manage our administrative and transactional activities.
So far, I think the biggest achievement has been how we have continued to build the community spirit around the globe, as without this spirit, we could now have faced many more challenges.
A key aim for the enablement function is to embrace technology and processes that inevitably make end user decision making simple and efficient. Data and analytical tools are key to the business as it continues to push the continuous improvement boundaries.
Where are you presently with deploying the appropriate tools?
Over the last decade we have been on a journey to standardise our tools. We now have a very modern source to contract suite in place around the globe, and we will extend that over the next three years to also cover our purchase to pay requirements. Looking further out, it would be great to then bring our invoice management into the same suite, as this means we will have all processes for our teams, business partners, and suppliers in the same system, bringing a significant amount of simplicity to the process.
As well as pure systems, we have also done a lot of work on data standardisation. This means that today we have a strong overview of our spend and contracted goods & services, as well as a clear overview of our supplier base. However, as we are a company which has grown through acquisition, the ability to see clearly through the data to gain meaningful insights becomes more and more critical as we look to automate the different activities through standardised transactions and use of data lakes.
As a function HEINEKEN Global Procurement would be classified as mature. Enablement is essentially making the small changes and tweaks to drive a significant behavioural change in how and when a service or product is sourced. These small changes however cannot be rolled out and implemented in the blink of an eye given the size and scale of the function. These changes also come sometimes, with a significant capital investment.
Given that covid has had significant affects on most businesses has this made your role harder and potentially slowed down the progress?
Certainly, we have had to realign our plans to fit within the budgets available both during covid, and in its immediate aftermath. As a business we have used the mantra of "dealing with the crisis whilst building the future" as we recognise that we still must keep moving forward as a business. Sometimes from the enablement perspective, we have also had to ensure that things which we will need in the world of tomorrow can be ready when the business is then ready for that next step. We have delayed the implementation of our new p2p suite, but this has also given time for us to do offline testing of the new technology so we are better prepared for the real life deployments.
This content is sponsored by supporting partners Zycus & PrimeRevenue


You have a very capable team but given the nature of the projects you undertake there is a high degree of vendor collaboration and assistance required. How important is a collaborative approach with your strategic vendors in delivering a successful project?
Indeed, the relationships we have with our suppliers is critical to our success and it is why we have been taking a more holistic approach to our work with suppliers. Some of our recent innovations have come through them and here it is critical for us to be seen as their "customer of choice" so that we are able to be first in the market with the new ideas. Also, as we see the world evolve from a consumer perspective, we are seeing a demand for change at a rate which has not previously been seen, be it from a digital or sustainability viewpoint.
We are in the process of implementing a new supplier performance and collaboration tool, which we hope will allow us to take all of our key relationships to the next level, whilst also bringing us new insights on our core group of suppliers who help us maintain our security of supply.
With our main source to pay provider we have taken a joint approach to developments which can often enhance the results for both businesses. With cloud technology becoming ever more prevalent, it is critical not to design a system to suit only one customer. Therefore, the collaborative approach from a supplier with a few key customers helps to blend ideas from all areas which enhance the final outcome.
With our travel strategy, we have partnered with a relatively young company, and work with them in much more of a "start-up" mentality. This helps to bring a fresh approach to quite a traditional category.
Looking to the longer term, our business commitment to reach Net Zero by 2040 also requires us to be working in partnership with many of our major suppliers, especially for direct materials in order to find ways to radically change the approach we have today. Similarly, we have joined coalition groups to form partnership which fund power purchase agreements to help increase our ability to use renewable energy.
An important area of your responsibility and one that HEINEKEN are very proactive is sustainability. With 90% of the carbon footprint generated within the external supply chain your role has a direct influence on the speed and accuracy at which work in this area can be reported. What progress is being made in this area? Is this a big focus for 2022?
With our company commitment to reach net zero by 2040, our sustainability reporting has gained an increased focus over the last 18 months. Whilst we recognise that we still have a long way to go, we have now developed an in-house tool which allows us to collate all our carbon footprint information across Scopes 1, 2 & 3. We were also previously reporting our footprint a year in arrears, and so the steps we have been taking are to modernise and automate parts of the reporting. This should allow us this year to catch up, with the ambition of being able to deliver both our financial and carbon footprint annual reports together in early 2023. However, the challenge of being able to collate all of the different data points from "barley to bar" is something that will continue to stretch us for the next few years to come!
What are the big areas of focus for 2022? What would you suggest are the primary challenges of 2022?
Our focus areas for 2022 are all aligned to our company EverGreen strategy. At the heart of our activities is ensuring the continuity of supply in an every more agile and volatile world, but we are then helping our teams focus on how we build the different growth and sustainability engines for the future. From a people perspective we will continue to use technology to drive our efficiency and effectiveness, and in parallel we have a clear vision on improving our inclusivity and diversity, which will help us ensure we a rebuilding a function which truly represents it's global customers.