Timing as they say is everything, and the procurement transformation implemented at KPMG during 2019 turned out to be a somewhat unforeseen timing masterstroke. What is not unforeseen is the achievements to date and opportunities that exist for procurement to become a real commercial facilitator for both the internal and external stakeholder.
KPMG UK CPO Martin Lee was at the forefront of the transformation and provides the detail to what appears to be a very exciting time for procurement within the organisation.
Martin, 2019 saw KPMG implement a procurement transformation program based around an end-to-end source to pay process. How and why did you identify a need to transform and move away from your previous strategic sourcing led processes?
KPMG UK's procurement model – prior to its transformation in 2019 – was successful but it risked hitting a glass ceiling in terms of its impact. Our ability to observe the needs of the business were often limited to areas of larger spend or existing strong relationships with suppliers, so we had limited upfront visibility of 'leakage' and minimal ability to address it before it was too late. A step change was needed to overcome these limitations and to better reflect the spend effectively to the contracts we created (addressing any potential leakage), ensures our business functions are engaged and accountable for what and how they transact, and ensures our suppliers are paid for the services they deliver in a timely manner and consider KPMG as a customer of choice.
Click below to view the article from The Business Profile magazine
In hindsight implementing the transformation prior to a global pandemic and ensuing supply chain disruptions proved a masterstroke. What areas specifically avoided the pitfalls that may have presented themselves within your old model?
Implementing the transformation of our procurement programme prior to the COVID-19 pandemic certainly proved advantageous for our firm. Just at that moment when we needed to be as resilient and as controlled as possible, we had the operating structure and systems in place to deliver that.
Having systems in place is one thing but we also recognised the importance of having people and the procurement leadership required to deploy these in the right manner. Prior to the pandemic we had thankfully bolstered the team as part of our transformation efforts. We had forwardthinking individuals in place, ready to respond to the challenges – both on a sourcing side but also from a wider in-life supplier management perspective. Without this in place, we would have been heavily dependent upon manually gathering data. We would also have been unable to directly assess our current commitments or effect change at the pace required to support the resilience phase of the pandemic.
The pandemic, for all its obvious downsides, was our Procurement team's time to shine and I'm proud to say that we rose to the challenge. Our impact was key, with the team well positioned to influence the firms' expenditure, both within the commercial delivery of our top tier suppliers, but also by shaping and redirecting spend before it happened, which in turn led to bottom-line improvements. Armed with real data insights, this also enabled the firm to make immediate decisions on future spend direction, ensuring that it was directed to where there was a clear value return.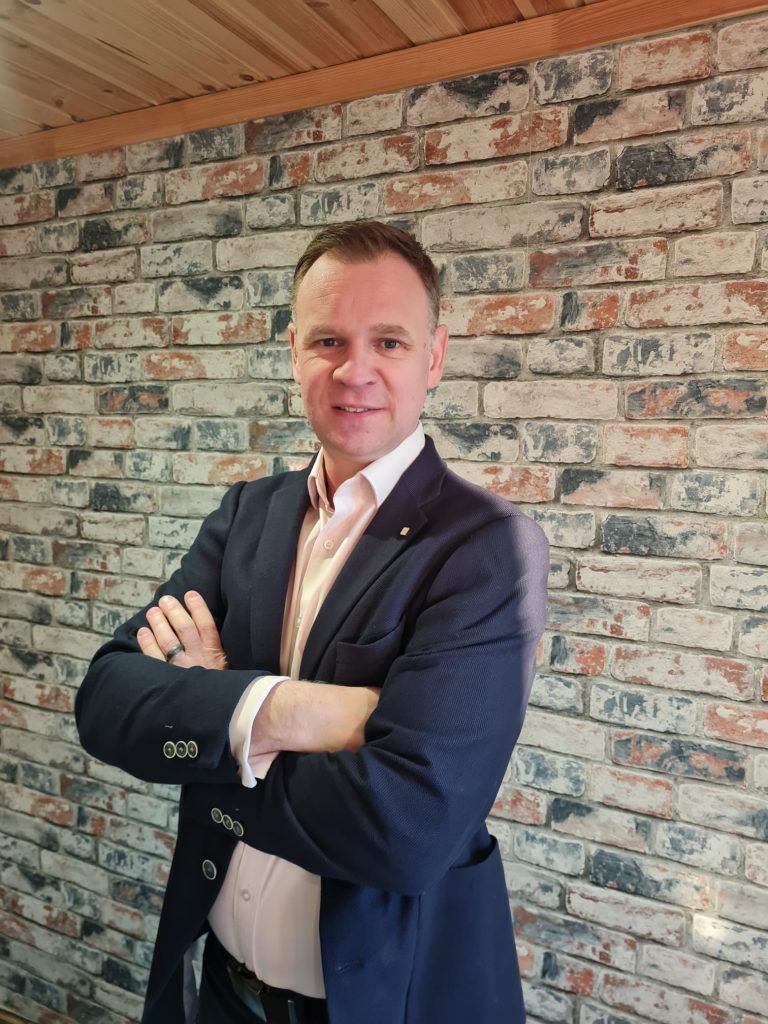 The transformation has enabled the business to have better spend management whilst improving strategic relations with suppliers. How has it specifically improved the supplier relationship process?
Transforming procurement internally creates an improvement opportunity within the whole supply chain. Reflecting upon our recent successes, I can see that increased maturity to our engagement with our stakeholders and suppliers, greater certainty of our requirements and commerciality in our approach, has created deeper valued relationships – especially with our top tier suppliers. We look for opportunities that benefit both parties. It is important that suppliers share our values of Integrity, Excellence, Courage, Together, For Better. These also run into our ESG agenda, paying the real Living Wage or committing to the Buy Social Challenge are just some of the ways we look to bring our values to life and collaborate with suppliers. As an added mutuality to this point, suppliers are also unlocking added value for themselves, and wider society benefits too.
KPMG have been focused on creating a more sustainable and ethical business for many years and with the transformation came the opportunity for procurement to really drive value towards the sustainability push. How is procurement enabling and driving the business towards its sustainability goals in respect of scope 3 and overall Net Zero delivery?
As is the case across the wider industry, procurement is evolving beyond the shackles of the 'buying' label. Procurement has and will make a material commercial impact to the way firms operate, so perhaps now is also the time to review the procurement label itself, ensuring it reflects wider value and focus. People, Planet, and Profit is a great way of looking at this, going beyond merely Product, Price and Profit.
With up to 90% of a company's emissions being Scope 3 (supply chain), it's vital that focus on reducing this impact is given to this. Working hand-in-hand with Corporate Responsibility teams, Procurement teams have the data, insights, and influence to help businesses understand and achieve positive and lasting change.
KPMG's most recent procurement transformation has not in itself driven sustainability activities, but it has raised our procurement function's profile and highlighted the sustainability-focused activities the team undertakes. We recognise the massive opportunity that exists for forward-thinking Procurement teams to be leaders, facilitators and change agents for good.
My team's activities so far have been focused on translating our ambition and values into action, recognising that supply chains are key to having a positive impact, whether it be renewable energy, waste reduction or paying the Living Wage.
"The pandemic, for all its obvious downsides, was our Procurement team's time to shine and I'm proud to say that we rose to the challenge." Martin Lee
While progress has been made in many areas in recent years, the pace and change is really ramping up and we have a clear strategy and plan in place to drive our approach to have data-led decision-making on the design, sourcing and inflight management of key suppliers. We also bring the insight and impact understanding directly to our stakeholders and internal clients, to make informed decisions with targeted change in mind. Our approach takes into account all of the ESG pillars and not just carbon. The social aspects of ESG are just as important to our firm, delivering equality and fairness in our dealings with suppliers. As examples, KPMG UK has a longstanding commitment to the Living Wage and recently the firm signed
up to Social Enterprise UK's Buy Social Challenge, joining 29 other large corporates with the intention to buy £1bn from Social Enterprises.
The full ESG agenda has certainly become a mainstream focus for forward-looking Procurement teams and our own aim is to accelerate this drive and achieve a sense of unstoppable momentum.
The covid pandemic has certainly drawn attention to the role of procurement. Many procurement professionals previously almost fell into the function as it has often been passed over for more supposed glamorous roles. But the transformation and evolution that procurement has seen in the past decade or so means that today's procurement professional needs to be much more than a firm negotiator and maybe now needs to be a multifaceted relationship builder, business developer, data interrogator and so forth. How are KPMG approaching the requirement for a dynamic procurement team?
Anyone who has been in procurement for a few years will recognise the shift from being seen as a 'buying organisation'; to a 'commercial guardian' and more recently to a 'commercial facilitator'. It used to be enough to simply press suppliers to get a reduced price, but those days have well and truly passed. The sheer breadth of new roles being seen across the Procurement industry, from Supply Chain Risk Managers, Strategic Sustainability Advisors to Commercial Transformation Leaders, evidences this clearly.
Buying is obviously something we still do but it certainly doesn't end there. The scope and focus of those roles are shifting just as fast. Now more than ever procurement teams are playing a leading role as change facilitators, bringing to bear a good commercial skillset that a foundation in buying brings.
Looking ahead to the coming 12 months. Where do you see the primary areas of challenge for KPMG and your procurement function? Likewise challenge often leads to opportunity. What is the opportunity at hand for your procurement function?
Success brings with it increased demand and that marks a real opportunity. There is more access to key stakeholders and senior leadership than ever before but failure to maintain this momentum or deliver on the promises made could quickly see an end to that.
We must ensure we continue to deliver well against our existing scope, seeking to automate as much as we can, whilst also broadening our focus into at least two main areas. One, commercial in-life management of our suppliers and services. This is still such a great area of opportunity to connect directly with our stakeholders, leadership, and suppliers and ensure that we deliver the expected value end-to-end. And two, ESG. The opportunity to become change agents and value creators has never been greater, as the world aligns to focus upon the breadth of the ESG agenda.
Broadening this out further, we must consider the cultural shift the pandemic has brought to the organisation in the context of spend control. It is within our power to continue the great work that procurement has delivered over the last few years in particular. However, what isn't within our power – but is within our influence – is cementing the change in buyer behaviours we've seen within the business specifically since the start of the pandemic.
We saw a fundamental shift away from retrospective purchases and now have upfront requests and active engagement of procurement from certain areas which wasn't fully evident previously. Ensuring the 'old ways' don't return once the pandemic eases is both a challenge and an opportunity to cement expansion. My challenge is finding the right people with the right blend of experience, approach and team-fit in such an exciting and competitive procurement market to make this happen.
Similar Content: Electrolux Supply Chain – Perform & Transform