J. Murphy & Sons Limited is a leading global, multi-disciplined engineering and construction company founded in 1951 with operations in UK, Ireland, and Canada built around an aim of improving lives by delivering world-class infrastructure projects. Murphy employs more than 3,500 engineers, professional managers, and skilled operatives around the world. Together they work as 'One Murphy' by directly delivering the people, plant, and expertise needed to make projects a success.
Ben McCluskey is Head of Murphy's central procurement function. Overseeing the central procurement team, procurement strategy, supplier relationships, and spearheading the ongoing procurement transformation programme.  Ben was instrumental in Murphy's procurement function receiving a much-coveted CIPS Excellence award. Passionate about Murphy and the evolution of procurement Ben provides detail on the ongoing procurement transformation within the business.
To view the full article in the Murphy Digital brochure please click the square in the bottom right hand corner on the below. Or continue down the page to read on.
Ben, you joined J Murphy & Sons in 2017 with the remit of reshaping the procurement function. What did you encounter on your appointment and what did you set out as your primary targets in the early years?
My early thoughts were at the huge opportunity to make significant changes to how we procured goods and services and the positive impact this could have on the function and the group as a whole. My initial targets centred around two key areas. Firstly, utilising the major purchasing power the business had by leveraging discounts and formalizing agreements, using economies of scale and methodology by doing more volume with less suppliers. The second goal which was intrinsically linked with the first was around process efficiencies, for example to order low value high volume products without the need to raise purchase orders. Our low value spend lacked control and was being processed inefficiently.
One family, one team, one Murphy. Murphy places great emphasis on working collaboratively to ensure a seamless working relationship with its clients. How has working collaboratively with suppliers and creating real strategic relations evolved during your time with the business?
Working collaboratively is a key one for us and formed a major part of our One Murphy Procurement strategy. Our Purpose is "To Provide a first-class service to our business and clients. To embed the One Murphy Values into our supply chain partners and become their customer of first choice."
Practical examples of this are via our Supply Chain Newsletter issued quarterly, our annual supply chain event whereby we have all the key members of the procurement team and other senior stakeholders together for an informal networking session. We have also held a charity football event and golf day. Our aim this year is to take this to the next level and also host a Supply Chain Awards event (Covid depending).
Murphy will celebrate its 75th anniversary in 2026. Procurement has specific targets to achieve as part of the Murphy at 75 programs.  Can you provide more detail on these targets please?
Our key aim in Procurement in respect of this overall group plan is to obtain a supply chain engagement score of 9. This is via the 360-degree feedback questionnaire we issue annually. We are around 7 at the moment and have some significant work to do in order to get there, but we have a clear engagement plan and are on course to get there in time for 2026.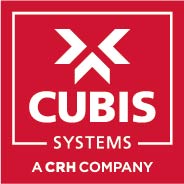 Cubis Systems Supports Murphy as the main sponsor of this content. View the full brochure here to learn more about the relationship.
Innovation and sustainability, two key drivers for all businesses. The construction industry has not always been seen as the go to sector for examples on these matters. What steps are Murphy taking to drive these topics throughout its procurement operations? What are the primary challenges/barriers that you face? How vital will strategic supplier relations become in overcoming challenges and setting the standard?
As you say these can be difficult for construction given the nature of the works we do. However, sustainability is a major responsibility we all have and as an organisation this is no exception. We are a partner at the supply chain sustainability school and also work with our key supply chain partners on initiatives such as, zero landfill, fuel reduction, greener fuels, reduction of plastic in supply chains etc. One of the biggest barriers to this is the balancing act between cost and the environment. The supply chain will be vital to progress in this area as are the SMEs in their respective areas. We are looking at encouraging and driving this in 2021 with two awards being up for grabs in innovation and sustainability at our anticipated supplier awards event.
For any procurement function to drive change and become truly proactive it requires the buy in from the internal stakeholder. How important is stakeholder engagement to the success of your own function?  Are there further steps you wish to take to ensure procurement always has a seat at the table? In your opinion is the construction industry less open to involving procurement at the onset and if so, why do you feel this is?
Stakeholder engagement is the single most important factor in procurement. In the simplest of terms we are stakeholder managers who need to ensure we maximize and harness the expertise and craft of our supply chain to our own key stakeholders in operations.
Procurement has hugely grown in statute over my career with key events such as the Horse meat scandal, Brexit, retail slavery concerns, Grenfell and Covid PPE have all highlighted and shone a light on how important procurement and the whole sourcing journey are to getting things done correctly. Procurement needs to keep on demonstrating value, whilst price and cost will always be a key factor it must be considered in equal measures alongside many qualitative factors such as risk and practises across your full supply chain.
Construction is a little behind the curve as it existed and built things long before procurement as a function began to gain prominence. However, CIPS has done a good job and is now universally accepted as the required license needed to practise procurement in all sectors including construction.
The past twelve months have been unprecedented, and we all hope they are never seen again. What have you learnt about your function over the challenges of the past twelve months and importantly what do you believe the business has learnt about the value of your function?
Our supply chain relationships have been absolutely key to ensure continuity of supply. Not only that but they also helped us avoid some potentially difficult situations. The market has been rife with huge amounts of products that we never knew we needed before the pandemic, and ensuring we source this with diligence and agility was all down to our key supply chain partners. One of the key learnings is to expand and seek a greater understanding of our whole supply chains at tiers 2 & 3. We started this process before the events of the last 12 months but understanding the different tiers allows you to better predict and manage risk.
You have played your part in the business receiving a CIPS Excellence award in the past but what does the future hold? What are your aims for the coming twelve months and longer term what could the role of procurement be in five years?
Firstly, we need to regain our Ethics standard mark that has to be renewed annually and involves everyone in the function completing a stringent ethics test. On the CIPS front we are looking at taking our CIPS excellence to the next level but that will not be until we get closer to 2026. Major focus areas for the next 2 years are greater automation, AI and e-catalogues combined with our virtual card solution. This is key to driving process efficiencies whilst improving the operational experience of our projects.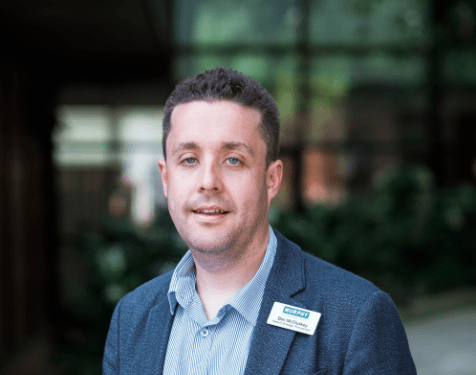 Ben McCluskey Bio
An enthusiastic, self-motivated fully chartered procurement professional with experience across a wide breadth of construction related sectors. A strong team player with incisive commercial awareness, proficient analytical skills, proven negotiation ability and able to adapt to new environments. Ben has had good exposure to a wide variety of trades and packages encompassing both Subcontract and Materials procurement.
After 12 years in the industry and previous roles at Carillion, Laing O'Rourke and Balfour Beatty, Ben joined Murphy in January 2017 as a Procurement Manager looking after category management and the centralised materials team. However, following some organisational changes Ben was promoted to Head of Central Procurement in early 2018 with responsibility for the Group Central Procurement and the specialist businesses.
Ben has a strong presence within the discipline and is actively involved and promotes Murphy and the construction sectors as a whole within the Chartered Institute of Procurement & Supply community. This is in various forms including the CIPS Construction Leaders Forum, CIPS Examiner, and internal mentor and lead for JMS staff working towards MCIPS.
Whilst working for J Murphy & Sons Ben has sponsored and lead the function to the CIPS Procurement Excellence Standard in 2019. Building on this in 2020 he guided the function to achieving the Corporate Ethical Procurement and Supply standard. 
In March 2020 Ben was awarded FCIPS status. He is a passionate believer in the importance of the MCIPS qualification in both building the profile of the profession and also making a difference to sourcing ethically and economically.